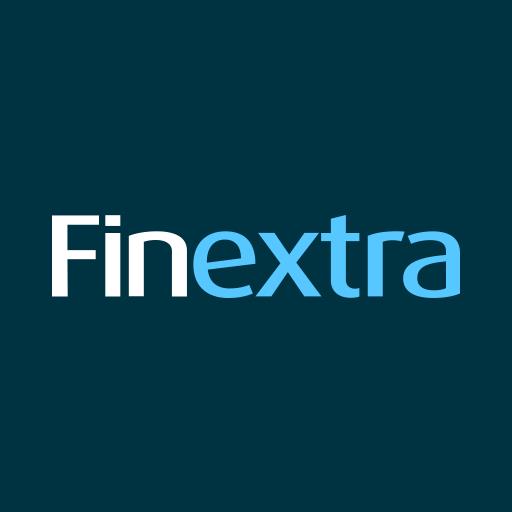 Anthemis raises $ 700 million for its FinTech investment strategy
Anthemis Group, an investment platform committed to cultivating change in the financial system, today announced the closure of several funds.
Together, the total increases exceed $ 700 million, bringing the company's assets under management to $ 1.2 billion. This milestone comes more than a decade after the company has become one of the oldest and most prolific investors in the FinTech industry, signaling the next phase of growth for the company as it positions its platform. -form, its team and its leadership for 2022 and beyond.
Since its inception, Anthemis Group has set out to transform the financial system and the way the world interacts with it, with a diversity of thought, experience and leadership. By deploying human and financial capital in a diverse and inclusive manner, they have created an innovative platform. Given the success of their asset management business, they are poised to continue expanding their platform and influencing the venture capital industry through the way they invest and partner with businesses and investors.
To support the growth of the company's full stack investment platform, Anthemis CEO Amy Nauiokas has announced her transition to the role of Co-Director of Investments and Co-Chair of the Board of administration alongside its co-founder, Sean Park. Briana van Strijp, who has served as Anthemis COO since 2018, has assumed the role of CEO, drawing on more than two decades of experience in strategy, innovation and leadership. organizational design and Gavin Holland has grown from Ecosystem Development Partner, focused on maximizing the value of the Anthemis ecosystem, to the President of the Company, drawing on over 20 years of leadership experience in roles focused on clients and investors in leading global organizations.
To support the continued success of the asset management business, the company is announcing additional promotions and new roles within the investment leadership team:
• Katie Palencsar has been promoted to Managing Director and is now the Global Head of Venture Studio to continue expanding Anthemis' Venture Studio global presence to help pre-seed companies grow.
• Vica Manos, a current partner of the company, who currently leads the startup vehicle at Anthemis, will oversee startup investments globally.
• Ruth Foxe Blader, a partner at the firm, who currently leads Anthemis' premier venture capital growth vehicle, will oversee venture capital growth investments globally.
These appointments follow further changes to the larger Anthemis Group leadership team, which included Mei Lim joining as CFO and Director of Corporate Development, and Harry Harrison as Vice President, to leading the continued expansion of the business into a later stage, including PSPC. . Today's announcements and repositioning are a testament to the breadth and depth of evolution of the Anthemis Group team and investment platform, which enables the company to create and support a diverse portfolio of businesses, from pre-seed to late stage.
"The first 10 years of Anthemis focused on demonstrating our thesis-based approach, building our platform and launching our asset management business. Given this great success and momentum, Anthemis Group is poised to lead and innovate the next wave of change within the industry, "said Nauiokas. "The continued evolution of Fintech requires us to support companies at higher levels of their growth as the market continues to reach new heights and to continue to innovate in the way we do it. With these closings and our recent PSPC announcement, we are committed to supporting FinTech companies throughout their lifecycle. I am excited to dive further into growing our already incredible portfolio, and have absolute confidence in Bri to guide us through the next phase of our growth as we continue to lead the work to fix what is not working. not in our financial system. "
The global fintech market is expected to reach over $ 190 billion by 2026, and with more than 150 fintech investments across the world, Anthemis continues to be one of the most active fintech investors, particularly in leading companies in the Betterment sector, eToro, Currency Cloud, The Climate Corporation. , Carta and Happy Money.
Notable startup investments in North America and Europe include Pipe, a recurring revenue exchange platform, Weavr, an integrated banking provider for digital innovators and fintechs, and Atomic, an investment API for fintechs and banks. In addition, Anthemis has developed its venture capital growth business to support the maturation of its portfolio and the growing scope of opportunities in fintech and insurtech. Notable deployments of the fund include Branch, a pioneer in bundled home and auto insurance, Eigen, a provider of intelligent document processing, and LocoNav, a telematics-based fleet management platform.
Anthemis made further progress in its later stage strategy with the launch of its first ESG-focused SPAC, Anthemis Digital Acquisitions I Corp (Nasdaq: ADALU), which debuted on Nasdaq in November 2021 and successfully closed. to $ 230 million. Led by Anthemis Founder Amy Nauiokas and an all-female leadership team, ADALU seeks to advance Anthemis' commitment to creating long-term systemic change by partnering with a progressive company within Financial Services digital or modern fintech.
The company recently announced the expansion of its Female Innovators laboratory in partnership with Barclays in the UK and Europe. Today, almost a quarter (23%) of Anthemis portfolio companies are founded by women; this contrasts sharply with the industry as a whole, which shows that companies with only female founders have raised just 2.2% of all VC funds this year. In addition, 39% of the companies in the Anthemis portfolio are headed by women or BIPOC (Blacks, Aboriginals and people of color). This industry-leading commitment is only intensifying, with 42% of all capital deployed since the start of the year by the company going to a diverse founder.
"Because Anthemis was an early investor in fintech and knows firsthand what it takes to go from an idea on a whiteboard to a high growth regulated company, we have great empathy and great credibility with the founders and leaders who built such great companies, "said Briana van Strijp, CEO of Anthemis Group. "As Anthemis Group focuses its next phase of growth on expanding the asset management business and broadening the group's impact, we will continue to research and collaborate with top FinTech companies. committed to improving the world, driving innovation and resilience in the financial system. , and continue our accelerated dynamic in a sustainable manner. I am grateful for the opportunity to work with a purpose-driven organization and such a racially, geographically, culturally and experientially diverse team and to guide us on this journey. And I'm grateful for the tremendous leadership of Amy and Sean, as well as their vision for a fairer and more resilient financial system.